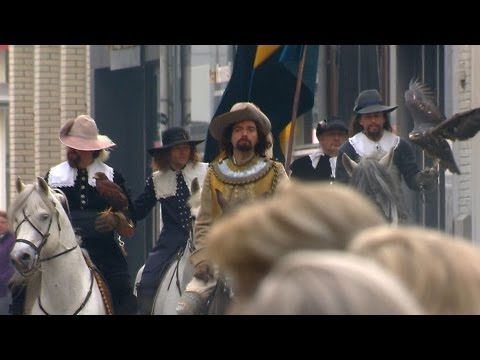 2 tags
neil-gaiman: rainydayquesting: Nooooo. I just realized Neil Gaiman is having his last ever signing tour and the one in San Francisco is already sold out. Blargh. Ah… but people in San Francisco have one thing that people in most other sold-out places do not have: they have the not-quite sold out Santa Rosa signing on July 6th coming up too. Santa Rosa isn't Bay Area. But it's only about an...
3 tags
I find the nice thing about my long bike rides is that it gives me time to think, just think. At least, when I'm not trying to kick some song out of my head. I had something of a revelation – that a few regular activities of mine have ceased to bring me the enjoyment that they once did. I feel a lot better just having recognized that fact. The "oh, I should stop doing that,...
3 tags
I grew up in Scioto, now I live in Yerba Buena
There's an interesting map floating around that redraws the 50 United States into 50 states with nearly equal populations. By that map, I grew up in the state of Scioto, attended college in Maumee, and now live in Yerba Buena. It pretty clearly illustrates the population distribution of the country, how concentrated the population is in metropolitan areas and sparse in the rural areas. New...
3 tags
William Gibson's Theory of Celebrity
I got back from biking on Saturday to find this nugget of wisdom in my tweet-stream: Theory of celebrity (1 of 4): There is the celebrity, and there is the live human around whom the celebrity has manifested.— William Gibson (@GreatDismal) February 3, 2013 Theory of celebrity (2 of 4):The celebrity may die within the lifespan of the live human (tends to be sad, but not always)…— William...
5 tags
Merry...
December Solstice was 10 days ago, Perihelion is a little over a day from now. Either seems more appropriate for marking a new beginning. Anyway… Good enough for me! (Yes, I'm recycling last year's image. Your point?)
2 tags
2 tags
3 tags
2 tags
Mmmm, Beer.
Dinner in San Francisco at the Dark Horse Inn, a three course dinner with beer pairings. I really wanted to like the Orange Kush, but there was something about it that never seemed to quite add up. The Mexi-Belgo sounded interesting… until they mentioned coffee as one of the flavors. I can't stand the taste of coffee – it always seems to overwhelm any other flavors for me, which...
"I know that this is the internet, and we're all anonymous and all that, but..."
– Neil Gaiman (via wilwheaton) (Because Wil points out what's important)
2 tags
2 tags
1 tag
"I like nonsense; it wakes up the brain cells."
– Dr. Seuss
1 tag
"The world breaks everyone and afterward many are strong in the broken places."
– Ernest Hemingway
2 tags
Catching Up
So… I started setting aside an hour a day to write a couple weeks ago. Except for Tuesday nights (which is reserved for D&D), I've been able to keep to it. It's actually working well. I know I don't spend enough ink on describing actions and the setting of the scenes and too much on dialogue. Which is, perhaps, the inverse of what those who know me well might...
1 tag
2 tags
Writing again
I spent an hour this evening starting to write down a story that's been floating around in my mind for a while now. It started coalescing from nebula to something more defined. Whether it's merely a planet — or if it builds enough mass to ignite a fusion reaction and become a star — only time (and continued writing) will tell. I have to keep reminding myself to not stop...
1 tag
3 tags
Not the best part of waking up
"Emotionally painful dreams are a wonderful way to start a weekend." So, yeah: Saturday morning I woke up from what had seemed a fairly pleasant dream, albeit with some confusing activity in the background. Then came the realization that it was just a dream — one with the chimerae of possibilities, both past and present. So, yeah, waking up to the realization that my...
3 tags
Parking Jedi
Apparently I am a parking Jedi. I squeezed into a spot last night without touching the other car and with no one coaching, and this was the result: From the other side after dinner, using a quarter on top of the front license plate mount (in the oval) to better show scale: I also didn't block anyone in; there was only space for two cars, and the white one wasn't aligned to the...
Prada goes steampunk with Gary Oldman, Jamie Bell,... →
kadrey: I'm not one who normally pays attention to current fashion, but… I need these because of reasons.
2 tags
1 tag
"Looking back over a lifetime, you see that love was the answer to everything."
– Ray Bradbury. (via neil-gaiman)
3 tags
2 tags
3 tags
2 tags
"Think… it's the new sexy."
– Sherlock Holmes (via wilwheaton)
3 tags
Nine Day Weekend
Today was the first day of a nine day weekend. I think I like phrasing it that way, it makes it feel like less of a significant bit of time off and so I feel better about not actually doing anything of note. I'll still probably be bored by Monday afternoon. Biked again today. The weather was much nice than last weekend - almost 20 degrees cooler. With today's 63 miles, I hit 400...
4 tags
1 tag
"Before you diagnose yourself with depression or low self esteem, first make sure..."
– Steven Winterburn
1 tag
Should have seen this coming...
I write about keeping up my weekly cycling average, then get this forecast: Guess I won't get another ride in until Sunday then… Also, I mused about finding new music last week, and Scalzi posted a thread on Whatever on that same topic. Coincidence?! …Actually, yes, it is.
6 tags
Eostre Links
Ever had to explain String Theory via text message? I got this text from Koala late on Thursday: I just heard this craziness about computer code being discovered within string theory. My mind is blown. We are living in the matrix and what the f$*& is string theory? (No, we're not in the Matrix. The language of theoretical physics doesn't have all the same meanings that the...
6 tags
Back in the Saddle
After a month hiatus due to weather, I finally got in another metric century ride Saturday. I did get in rides of 35 (on 3/18) and 46 (on 4/1) miles in between, but for the most part the weather has not been conducive to cycling on the weekends. Even with the weather being as it's been, after 14 weeks I'm averaging slightly more miles per week this year than I did over all of last...
2 tags
Musical Interlude
So, I've had music on (& in) my mind lately. I've been thinking about it for a while, but that's been reinforced of late because - over the course of the past month - I've kept getting asked (in random conversations) what sort of music I like. It's not an easy question to answer - it is perhaps easier to answer the question of the genres of music that I...
Not an April Fool: Social Media & Privacy →
I was going to write something about the "Girls Around Me" essay that was posted on Cult Of Mac a few days back, but Charlie Stross beat me to it. Things to keep in mind: while Foursquare disabled that app's access to the APIs (as a Terms of Service violation), the APIs still exist, and the app's developer has stated they're looking for a workaround Facebook had...
5 tags
"You are not entitled to your opinion. You are entitled to your informed opinion...."
– Harlan Ellison
4 tags
Thinking About Happiness...
From http://reinventingfabulous.com/?p=1510 (via my sister): … she talked about the power of writing three things that make you happy every day. I knew from grad school research that people who were forced (psych students in a study) to journal every day had fewer visits to the university med center, even six months after they'd stopped journaling. But listing three moments that made...
7 tags
Hall of Precedents
"I'm learning real skills that I can apply throughout the rest of my life … Procrastinating and rationalizing." - Calvin & Hobbes This past weekend I finished reading Incognito: The Secret Lives of the Brain. I found it to be both fascinating and a little disturbing. It describes just how big of a role the subconscious mind and the deeper autonomous processes of the...
2 tags
4 tags
Weekend Links
The secret of happiness, according to Alfred Hitchcock. Minimalist Econ Posters on the NPR Planet Money blog. (via @ezraklein) And the curious bit of news, the Pirate Bay considering flying drones to avoid law enforcement. (via @bruces)
3 tags
"There is as much difference between us and ourselves as there is between us and..."
– Michel de Montaigne
7 tags
Watch
"The $8 billion iPod" is brilliant humor, pointing out the massive fallacies in the numbers thrown around during the SOPA/PIPA debates.
3 tags
π Day Links
Interesting bits for Pi Day, closing a few tabs - An interesting article on Facebook's intrusive algorithms and the extra questioning they do, via @bruces. The MIT project mentioned was both amusing and disturbing. Remember, the only sure way to keep something private on Facebook is to not post it on Facebook. Starbucks wants to get to know you on a first name basis, via @cstross....